eDeveloper™ Online Competency Development
Web-based, on-line version of the Competency Development Guide, containing comprehensive employee development and coaching tools with direct links to developmental resources. It provides an efficient and cost-effective way for people to develop and acquire new competencies needed to achieve personal or career goals.

For Individuals, Managers, & Coaches
Enables users to:
Select competencies for development
Prioritize Needs
Build a development plan
Select from an extensive list of internal and
external development options
Add notes to any section of the plan
Save, print, download or e-mail the plan
$35
One-Time Fee
| | |
| --- | --- |
| Features | Benefits |
| "Getting Started" Tutorial | In 10-15 minutes, the user learns about Workitect competencies and how to effectively use eDeveloper |
| Audio Tutorials | User can listen to brief instructions while using eDeveloper |
| Print Function | At any point, the user can create an electronic file (PDF) of their data that can be printed or saved. |
| Simple Rating of Competencies | Proficiency of competency rated High, Medium, Low, or Not Applicable |
| Prioritizing Needs | Tool provides a practical process for determining most critical development needs |
| Development Planning Tool | Simple format for creating a tailored plan to improve proficiency in up to three competencies |
| Easy navigation with "point and click"access | Quick and simple access to view any of the competency definitions, behaviors, or resources in the Development Guide |
| Competency Development Guide | A resource for all sorts of information, tools, and activities to help the user create a Development Plan |
| User can copy, paste, and edit anything from the Development Guide into their Development Plan | Makes creating a unique Development Plan fast and easy |
| Automatic Save Function | All user data is saved and stored once it is created; no data accidently lost |
| Target Start Date, Target Completion Date and Actual Completion Date | Progress and completion of Development Plans can be easily monitored and tracked |
| Administrator Edit Function | Administrator can easily add, delete, or change competencies, behaviors, or Development Guide information (e.g. add company sponsored training programs) |
| Sample Development Plans | User can see actual development plans to see what one looks like |
The eDeveloper™ Is Designed For:
Individual learners working on their own development
Supervisors and managers working on the development of another person
Coaches, mentors and feedback-givers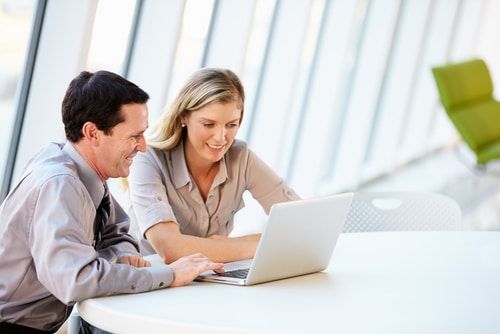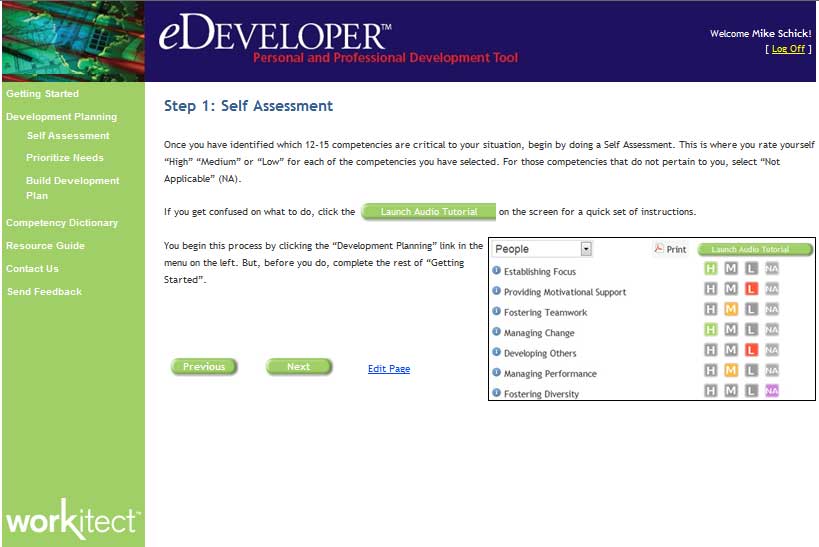 The Details
Drawing on the content of the Competency Development Guide (aka Resource Guides for Developing Competencies), the eDeveloper™ contains updated material and additional resources for developing 35 competencies. For each competency, the following information (unique to each competency) is provided.
A definition and the specific behaviors of a person demonstrating the competency
Importance of the competency
General consideration in developing the competency
Practicing the competency
Obtaining feedback
Learning from experts
Coaching suggestions for managers
Sample development goals
Developmental resources
Books
Self-study courses
Succession Planning
External courses and workshops
Other learning resources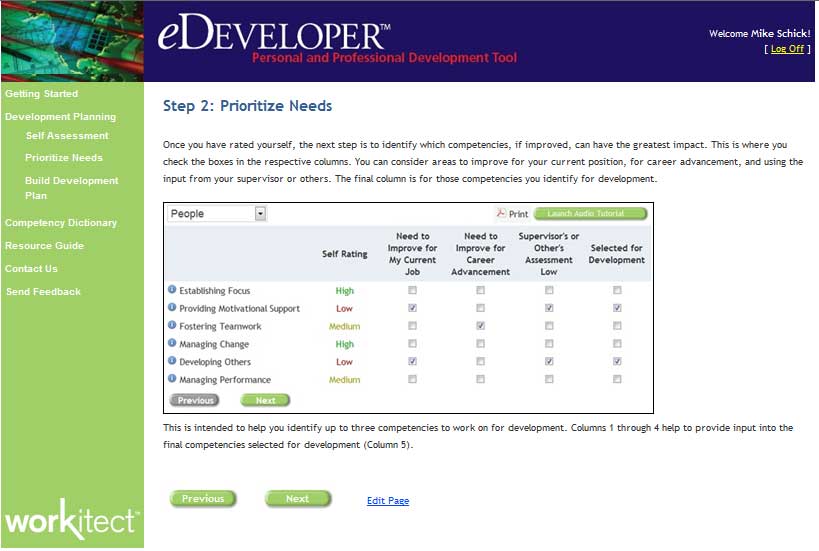 eDeveloper™ Also Provides Access To:
A practical framework for performance management and career development.
How competencies are acquired and how people can motivate themselves and others for professional development.
Nine exercises and forms (e.g. the Competency Selector) to help people identify specific competencies to target for development. This includes career planning exercises to help people think more broadly about what they want to do with their life and career.
How to obtain the involvement and support of a supervisor or coach in a development planning process. Several forms can be emailed directly to a supervisor to obtain the supervisor's input. Tips, tools and advice for coaches and supervisors are also provided.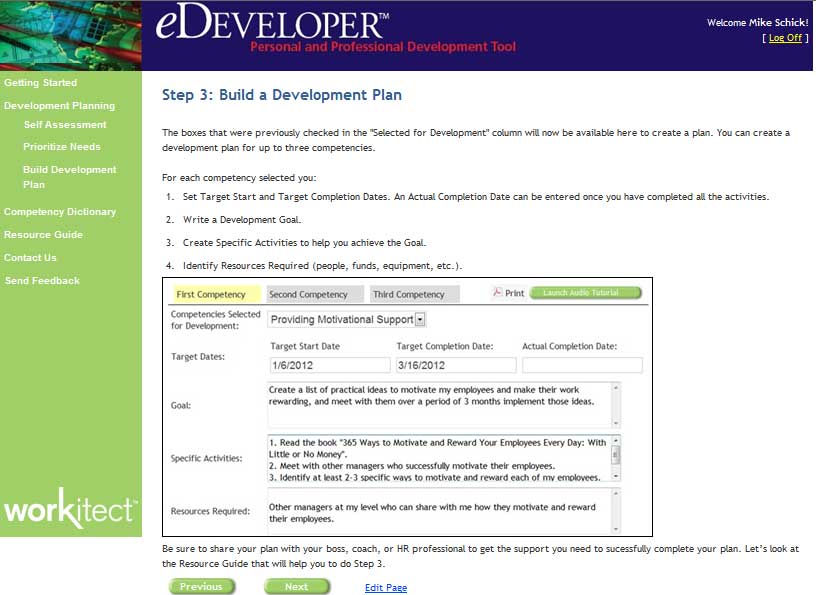 What Our Customers Say
---
"In an environment where everyone is quick to tell you the value of competency models, Workitect is one of the few organizations that actually teach a repeatable process for building customized models."
"My organization uses the Workitect methodology for writing competency models because it's structured enough to give us direction, but the many tools provided also allow for flexibility. The models we designed using the Workitect approach helped our company revamp our entire performance development process. "
"Workitect brought a significant amount of practical expertise in Competency Model design to the table. This helped us decide on what the best approach would be early into the project, given our particular corporate culture and context. Workitect was able to present alternatives that felt right for us, without feeling like we were getting 'off the shelf' products."