Talent Management and HR Applications
Effective talent management and talent development contribute directly to the financial performance of an organization. The focus of talent management should be on assessing the competencies the organization needs to implement its strategy, and planning for the recruitment, selection, development, and management of that critical talent.
Workitect consultants develop competency frameworks, models, and integrated applications that align with business strategy.
Advantages of Competency-Based Applications
Improved Selection Decisions
More Focused Development Planning
More Cost-Effective Training Needs Analysis
Formalized Succession Planning and Targeted Development
Ability to Align Future HR Needs With Development of Internal Resources
Ability to Identify and Develop Future leaders
Learn more (PDF)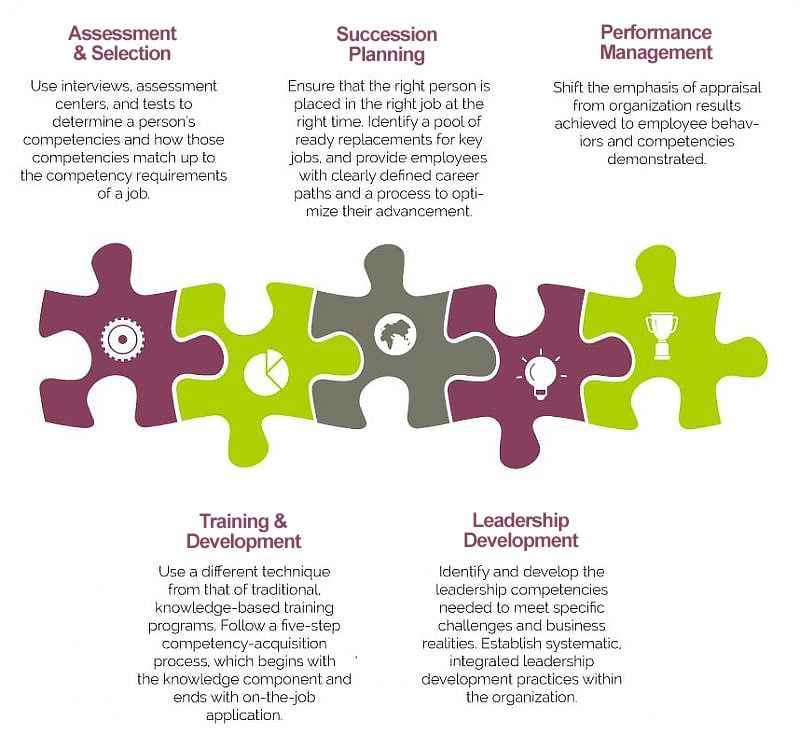 Benefits of an Integrated System
Enabler of Cultural Change and Organizational Improvement
Rather than being a barrier to change (as is the perception of human resource systems and functions in some organizations), a competency-based integrated human resource or talent management system provides a supportive linkage to the organization's strategic direction. Selecting and developing competent people produces a competent organization. A competent organization is more likely to survive in a highly competitive global economy.
Cost Savings/Increased Productivity
The tools and language of HR management are clearly defined and communicated; by understanding more of it, managers use more of it.
Employee Participation and Reinforcement
Employees participate in the competency modeling process that defines selection, compensation, appraisal, and development criteria; each and every employee's contact with a competency-based HR system consistently communicates and reinforces these criteria. Learn more (PDF)
As Easy As One, Two, Three.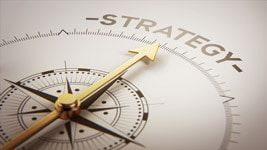 1. PLAN – Develop A
Talent Strategy Aligned
With The Business Strategy.
Determine what talent is needed now and in the future to achieve your business goals. Analyze the gap between the talent you have now and the talent you need. Design a talent strategy to close the critical gaps in your workforce. Create a framework for including competencies in your talent management practices.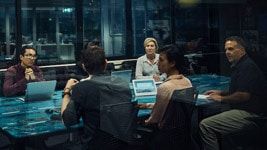 2. DEVELOP – Develop Job Competency Models And Applications.
Follow a six-step model-building methodology as taught in our certification workshop and online instructional program. Build new models and update existing models. Tailor the models (aka success profiles) to the organization's vision, mission, and shared values. Build better models in less time using a tested and cost-effective competency dictionary.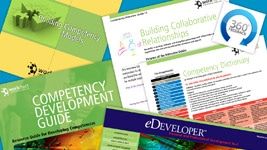 3. IMPLEMENT – Integrate
And Optimize Talent
Management Practices
Include competencies in performance management, succession planning, assessment and selection, training and leadership development. Provide employees and managers with customizable tools, including: Competency Development Guide, eDeveloper™ online development,Competency Interview Guides, 360°Feedback Assessment
Start With One Application
Identifying the first application can make the difference between a truly successful and used model, and one that just sits on the shelf. It can help ensure that a budget and other necessary resources are available to implement the model within the organization.
If the initial application is not part of the budget, there is a chance that financial support will no longer be available when the competency model has been completed. The organization receives little benefit from its investment until the model is applied in a way that enhances productivity. In addition:
The nature of the intended application can shape the data collection and analysis process of the model creation.
The planned application can shape the format of the model, especially its behavioral descriptors.
"Workitect consultants provide advice that will benefit your entire HR process from recruiting and performance management to succession planning."
"Brilliant approach to consulting with an unimaginable amount of resources."