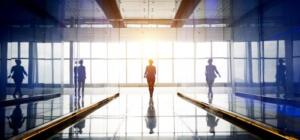 It's a rather natural response for employees to become either curious or suspicious – or a healthy combination of both – when a new project or job role is created in an organization. While some may see it as an opportunity to possibly transition to a higher role, or at least one that appears more in line with their goals, others may fear for their own usefulness within the organization, particularly if they do not receive sufficient or adequate feedback on their performance.
Yet, when employees are given the transparency needed to understand a new project, where their level of involvement lies, and what the potential benefits of this project are to them and to the company, it becomes easier to turn 'cautious optimism' into support. After all, without adoption of a project by your workforce there can be no successful outcomes.
Job competency models are great tools to help companies become more transparent in their communications, allow employees to fulfill their own professional aspirations, and drive growth and development. In return, what you see is an increased level of motivation and higher performance ratios… if done right.
Skip the guessing games
Wouldn't it be nice to skip the guessing games and know exactly what you need to do