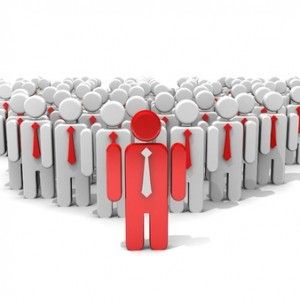 Most of us already know that high turnover rates can be extremely costly for companies – to the tune of some $10 billion a year in the U.S. alone. But a new study has revealed that poor "talent adaptability" – the ability for people to retrain for new skills or switch industries – is costing the global economy billions of dollars in lost productivity.
PwC had indeed conducted an extensive study, combining data from LinkedIn's 277 million members with employer information from its database of people and performance metrics, which covers more than 2,600 employers across the globe, in order to determine how better alignment between talent and opportunity can drive economic growth.
Money talks: The facts aren't always what they seem
According to Gallup, of the more than 100 million full-time workers in the U.S., only 30% are engaged and inspired at work, and roughly 20% are actively disengaged. It is in fact estimated that approximately 2 million Americans quit their jobs every month.
According to the Center for American Progress, the average cost to find a new employee for a non-specialized position that pays $50,000 per year can be as high as 20% of salary ($10,000. Not considering lost knowledge and productivity, it is clear that companies need to work intensely on retaining their staff, even if this means giving way to a 5% raise.
But is salary all that matters?
The most important question to ask yourself as an employer isn't whether or not to acquiesce to a raise request from an average-performing employee, but rather to determine why your employees are quitting.
In its study, PwC found that out of all the reasons employees choose to leave their jobs, compensation only comes in third place, preceded by lack of career advancement opportunities and poor management/leadership. Other factors included boredom with responsibilities, work hours and lack of recognition.
Putting compensation aside, as it can be difficult for some companies to radically make a difference in that area, every one of the other reasons stated by exiting employees could have been avoided with the proper talent management strategy.
Remember: Talent doesn't always come naturally. By investing in your workforce to develop their competencies, and rewarding them adequately for their achievements, you ensure your own success as a company.
The Millennial conundrum: Are your retention strategies tailored to your workforce demographics?
Data from the U.S. Bureau of Labor Statistics shows that the average tenure of employees – males and females, 25 to 64, combined – was approximately 5 years in 2012. This figure has been relatively stable over the past two decades, with slight variations along the way.
Yet, when we look at Millennials specifically, we see that this timeline drops to 1.5 years, despite the fact that most claim they would rather stay with their employers for 10+ years. Considering the wide gap between intent and reality, it is relatively safe to assume that if Millennials have earned a reputation of career instability, the blame may need to be shifted from employees to employers.
Last month, we discussed how to identify your employees' real motivation to performance. The article mentioned how employers cannot assume that every employee aspires to an executive position and more and more, younger generations are instead looking for that perfect balance between professional accomplishment and personal well-being. But when it comes to retention strategies, Millennials do want to be boss; they want to have the power to choose rewards that are meaningful to them.
Where there's a problem, there's a solution
The real problem with turnover is that the majority of companies don't really take the time to invest in their retention strategies until they suspect that key employees may be considering leaving. Too often however, it is by then too late to avoid the inevitable. And even if it did save you an employee, you have done nothing to rectify the situation for the future.
The solution to limit turnover entails a multi-step process that begins before recruiting takes place:
1.  Take a look around
Regardless of your short-term hiring intentions, it doesn't mean that you cannot grow your workforce organically and plan for future hiring needs. As such, begin with a thorough assessment of your industry – trends, gaps, needs, etc. – and benchmark your company against your main competitors: What are you missing? What do you need to outperform? What advantages do they have over you? You over them? Once you have determined all of those elements, you will have a much clearer picture of the workforce you need to succeed looking forward.
2.  Design your path to success
Based on your findings, develop competency models for all the job roles across your company. In the process, sit down with your employees to discuss these models, and to take the pulse on areas that may need improvement. Not only are your employees your best source of data to accurately determine the competencies and behaviors required to succeed in their own jobs, but they will also feel appreciated and valued – a clear detractor to turnover.
3.  Recruiting, training and coaching
Even if you do not intend to hire more staff right away, your competency models are not wasted. Rather, use them against your latest performance evaluations to identify skill gaps and develop professional development programs for your employees. Remember that two of the main reasons workers leave their employers are boredom and lack of in-house opportunities. Your employees want to succeed and excel at what they do so give them the tools to better themselves and feel accomplished in their job.
*Note that while it may sound counterintuitive, research shows  the best way to keep them from leaving is to prepare them to do just that.
4.  Be the motivation
Good managers understand that their responsibilities don't just reside in overseeing output and processes, but include all facets of leadership. If a great majority of workers who quit a job blame management, it is mainly because of a culture issue. To counter this, implement an executive program by which your managers are encouraged to help their subordinates achieve superior roles, and your recruiters are trained to identify workers who aspire to build a career, rather than just 'fill a role'. The key is to motivate your employees to stay and plan their careers with your company; it is therefore crucial that you provide the tools and support to how they can achieve their goals with you.
5.  Get personal
As previously mentioned, newer generations of workers have voiced their desire for incentives and rewards that matter to them, and more and more 'older' workers have joined in, realizing how smaller things like an extra day off or flexible work arrangements can mean more than a 1% raise. But there's an art to rewarding employees to improve performance, and the key is to make it personal. Why not offer a wide-ranging package of incentives, and let your employees chose what is most meaningful to them? You'd be surprised how much motivation can come from giving them the power to choose.
Of course, these steps have been simplified for the sake of space, but we have included several links to provide additional information on employee retention and talent management strategies. We also invite you to comment below or contact us with any question you may have.
Ready to take these first steps? Register to attend one of our upcoming workshops! Choose the location nearest you – Atlanta, Washington, Chicago or Fort Lauderdale – or let us come to you!
For a DIY solution, you'll find a wide array of talent management tools and manuals on our website, as well as external links to studies and white papers that can further help you in the process.
Happy browsing, and hope to see you at one of our seminars!

To learn more about our products and services, and how competencies and competency models can help your organization, call 800-870-9490, email edward.cripe@workitect.com
or use the contact form at  Workitect.
©️2019, Workitect, Inc.