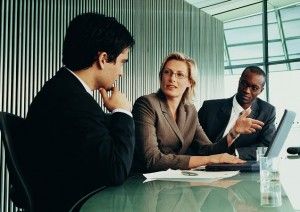 As we enter the third quarter of 2014, most organizations are preparing to kickstart the financial planning process for 2015. If your intentions are to gather a few key executives, discuss the competitive landscape, review market demand, trends and innovations, and develop strategies based on these findings, you should probably expect to encounter a few challenges.
Why? Simple: Your chances of success are driven by your employees' ability to adequately execute the strategies you develop, because even the best course of action or the most accurate market analysis cannot yield the right results if you do not have the talent to execute it with precision.
Companies cannot afford to overlook talent, particularly in the current economic environment. It is now more than ever critical to consider your workforce's ability to take on new challenges and adapt to changing directions before deciding on the very strategies that will take you where you want to go.
To do so, companies need to get HR involved in their annual planning exercise: first to provide a precise account of the skills, competencies and expertise readily available in-house, and then to identify any gap that need to be remedied in order to support the goals and strategic direction of the organization going forward.
By enlisting HR's expertise in planning for the year ahead, companies grant themselves the opportunity to optimize the effectiveness of their strategies, as well as the organization's competitiveness and overall performance.
Talent as a key differentiator
Talent has become the ultimate differentiator and a critical source of competitiveness for organizations around the globe. Nevertheless, very few executives grasp the intricate dynamics of talent development and business strategy. In fact, a survey conducted for The Talent Imperative states that "fewer than one in ten executives from midsized private companies say their talent strategies are intimately aligned with overall strategic planning."
According to the study and a supporting Forbes article, if talent is often overlooked as a source of competitive advantage it is simply because it isn't made a priority at the C-suite level. Rather, executives seek out new mar