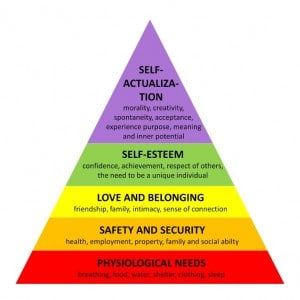 Talent management, in its purest sense, refers to a high-level HR strategy that sees to the optimal utilization of human capital to maximize an organization's chances of success. But when it comes to managing a workforce, the human variable of the equation isn't always easy to define and as such, predicting an outcome can be extremely arduous for managers who overlook important human behavior concepts, including motivation and aspiration.
Success probably carries as many definitions as there are people walking the earth. To some, it's a general disposition in life while for others, it is mostly centered around a specific aspect, such as career, finances or love. This diversity in the very definition of success is part of what makes developing and implementing a talent management approach so difficult for executives attempting to optimize workforce performance.
After all, your 'incentives' to performance must be broad enough to allow for a cost-effective, streamlined process, but they also need to be sufficiently customized to the varying needs of your employees.
Performance: A question of satisfying needs?
Most of us are familiar with Maslow's hierarchy of needs, and how each level affects an individual's behavior in life. But the continuation to this story, developed by David C. McClelland, is a little more obscure, despite the fact that his Need theory is often considered a major contributor to understanding human behavior in an organizational setting.
McClelland's theory claims that humans possess three main needs, or motives – Achievement, Affiliation and Power – each of which dictate specific behaviors in the workplace.
Motives
Characteristics

Achievement

Need to be challenged
Need for a sense of accomplishment
Need for regular feedback

Affiliation

Need to belong and be appreciated
Need for collaboration/interaction
Aversion to uncertainty

Authority/Power

Need for control/influence
Motivated by competition
Propensity for status/recognition
Unlike Maslow's theory under which it is understood that a person