Creating Technical Competencies Workshop
Attend this interactive workshop and learn how to:
identify and include technical competencies in job competency for professionals, technical, or functional positions
Who Should Attend
People who have attended Workitect's Building Competency Models Workshop, or have already built competency models will benefit most from attending this program.
To speak with a consultant (not a sales rep) about an on-site program that can be tailored to your needs: Call 800-870-9490, complete this contact form, or Send an email to ec@workitect.com
Most competency models created today require the inclusion of technical, functional, or professional competencies. These competencies are so job-specific that there are no competency dictionaries or libraries from which to draw competency definitions. This program will teach you how to collect and analyze the data you need to create technical competencies to include in your job competency models. Topics include:
Interviews to clarify the needs of persons who will use the competency models and the technical competencies.
Technical Domain Interviews with subject matter experts to identify and define technical competencies within an organizational unit or population.
Job Analysis Interviews to identify technical requirements of jobs.
Competency Mapping Sessions to determine which technical competencies are needed at different levels in specific jobs.
Planning and implementing a technical competency modeling project.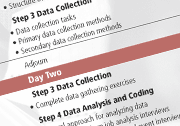 Improve each person's performance in terms of their position-specific competencies, and the organization's overall performance against those competencies, through feedback, coaching and training.
Agenda
Option: Combine this Workshop with the 3-Day Building Competency Models Workshop
Day 1
Day 2
Day 3
Day 4
Optional Day 5
Building Competency Models Workshop
Creating Techincal Competencies
Implementation Consulting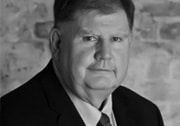 Richard Gerlach
Senior Consultant with expertise in competency based job analysis, skills assessment, management development, selection, survey design and course development.  Formerly was Director of Research for McBer & Company / Hay Group, Vice President of The Altwell Group, and Chairperson, Educational Psychology for Temple University. Ed.D degree in Human Development and A.B. degree in Social Relations from Harvard University. Co-authored the book "The Psychology of Creativity and Discovery" and has published numerous articles.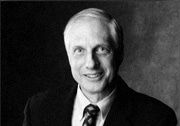 Dr. Richard Mansfield
Senior Consultant with thirty years of experience in management and executive development, training, human resources, and organization development. Formerly, held senior leadership positions with Ryder System, Inc. (Group Director-Organization Effectiveness and Human Resource Development), Pabst Brewing Company and Ryan Homes, Inc. Has extensive experience in developing competency based performance management, selection, assessment and management development processes. Is the lead instructor for Workitect's Building Competency Models workshop. Master's Degree in Management from the University of Southern California and Bachelor's Degree in Finance from Western Michigan University.
Contact us to schedule an onsite program, or be contacted when a public program is scheduled.
What Our Customers Say
---
"Workitect is an excellent leader in Competency Modeling. The instructors are very knowledgeable and skillful at teaching the modeling process, as well as how important they are for organizations to move forward."
"I got a picture how to build technical competencies. I now understand the differences between technical competencies, work responsibilities, job descriptions."
"It was great that Workitect developed a technical advanced workshop to expand my knowledge/skill set beyond basic competency modeling to improve IT models for my organization."