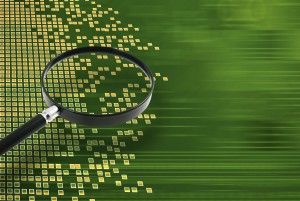 One of the main concerns we hear about implementing competency models within an organization pertains to their reliability and validity; that is, how accurate and precise are these models in terms of effectiveness? The fact is that it all depends on how they are developed, as well as how they will be used: performance management, recruiting, career development, etc.
Building competency models requires that a certain level of data collection and analysis be conducted collectively by HR and senior management. After all, how else can an organization begin to understand the behaviors displayed by what is considered 'superior performers' if proper research is omitted? But just how is validity achieved? How much evidence is considered 'sufficient'?
A sufficient research approach
Research approaches to competency model building emphasize a systematic data collection and analysis. However, it must remain of great priority in deciding specifically how much evidence is considered sufficient for the inclusion of competencies in the model.
Developing a competency model is a multi-step process. Just as specific steps are required to finalize and apply a model, another set of steps must be in place to determine validity, thus, sufficiency, namely by:
Using a broad panel of incumbents (focus groups, employees, surveys, etc.) to test the model in order to increase the probability that all competencies have been captured and make sense to both those doing the job and those determining objectives for these jobs.
Analyzing the qualitative and quantitative data collected to determine if there is concrete correlation between the competencies identified and the objectives of the model.
Fact checking and validation
Aside from withstanding any potential legal challenges, the main advantage of a research approach is in fact achieving validity. A fact-checked research approach can identify behaviors currently demonstrated by superior performers, as well as employees' beliefs regarding what is important to superior performance.
HR professionals can be taught how to collect, code, and analyze the data needed to build an effective model using resource panels, job analysis interviews and structured event interviews. They can learn how to:
Plan a competency-modeling project
Build models for multiple jobs
Use resource panels to collect data
Conduct structured key event interviews
Analyze and code interview transcripts, and write job models
Develop HR applications for talent management, assessment, selection, succession planning, development and performance management, and implement competency-based systems to produce bottom-line results
Click here to learn more about a Building Competency Models workshop, or access a library for additional information about building competency models for your organization. The next public workshop is scheduled for February 19-21, 2019 in Ft. Lauderdale. The workshop can also be conducted on-site for organizations.

To learn more about our products and services, and how competencies and competency models can help your organization, call 800-870-9490, email info@workitect.com
or use the contact form at  Workitect.
©️2019, Workitect, Inc.