The only workshop that teaches participants how to build and implement job competency models and HR applications.
Many companies are building their own competency models without the help (& expense) of external consultants. More than 1,400 HR professionals have attended a three-day public or on-site workshop over the past 10 years and learned how to use a six-step model building process. Techniques and templates guide the collection and coding of data necessary to build competency models, frameworks, and HR applications. Competency models, done right, connect human resource strategies with business strategies. Onsite workshops can be tailored to an organization's particular needs and situation.
Our methodology for building models is based on the original job competence assessment (JCA) methodology developed in the 1970's by Dr. David McClelland, a pioneer in competency research and testing, and by consultants at McBer and Company.
Organizations that buy off-the-shelf models or use a methodology similar to that used to write job descriptions are missing out on the most significant benefit of competency models. For example, models customized to an organization are based on analyses of superior performers in that organization with its unique culture, ways of doing business, and business strategy. The models paint a picture of what success looks like in that particular organization. Off-the-shelf models and those developed by sorting cards, brainstorming, or reading the latest business book cannot do that. Why not learn how to build models the right way? If you don't, all of the HR applications you develop that are based on those models will be flawed.
 Six-step process that is taught in this workshop.
Benefits of attending the workshop
As a result of attending this workshop, participants are able to:
– Develop a competency framework that identifies competencies that reflect the organization's values, mission, and business strategy.
– Develop leadership competency models
– Improve existing models
– Plan a competency modeling project
– Communicate and gain support for a model-building project
– Develop HR applications for talent management, assessment, selection, succession planning, development, and performance management
– Effectively use Workitect's licensed competency dictionary (purchased separately) to build models.
Workshop Agenda
This is an example of a completed competency model that participants are taught to develop.
Workitect is a leading provider of competency-based talent development systems, tools and programs. We use "job competency assessment" to identify the characteristics of superior performers in key jobs in an organization. These characteristics, or competencies, become "blueprints" for outstanding job performance. Competencies include personal characteristics, motives, knowledge, and behavioral skills. Job competency models are the foundation of an integrated talent management system.  That system includes selection, performance management, succession planning, and leadership development.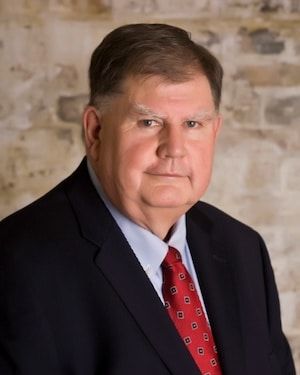 "Great systematic learning experience I enjoyed the interaction with other attendees. Dick was superb, a great trainer, facilitated the class well, kept us moving through the materials. "
"This is absolutely the most practical and relevant seminar workshop I have attended in my professional career.  I can take back what I learned and apply it immediately."
"This workshop provided excellent materials and great examples, demonstrating the talent management tools of competency modeling and use in recruitment, promotion, career planning, performance appraisals and succession planning."
"The program provided me with a concise and thorough process to develop a Competency model.  And in addition, tools are provided for each component in the model, including tools to apply the new model.  The program is great!"
Contact our experienced consultants to schedule an on-site workshop or learn how we can improve all areas of your talent management processes.
Join LinkedIn's Competency-Based Talent Management group for further discussion on this topic.