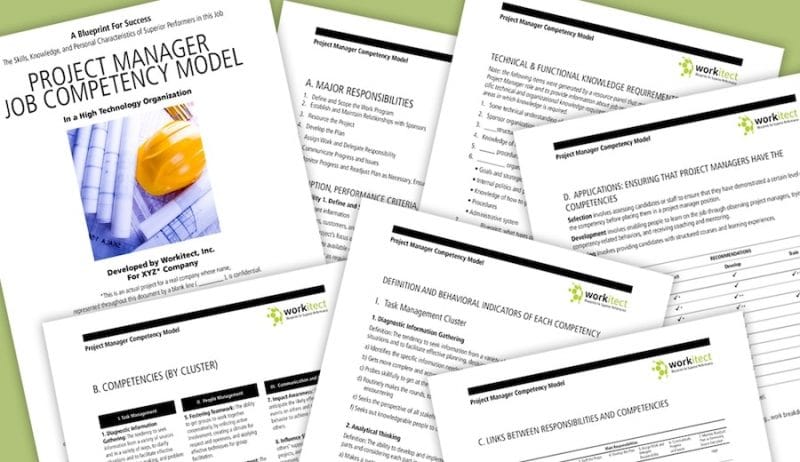 In a previous blog, we discussed the value of tailoring job competency models to an organization's vision, mission, and shared values.
– The job duties of a position may differ by industry or business strategy, thus requiring different competencies for similar jobs.
– Tailored models permit an organization to imbed certain competencies in each model that reflect the vision, mission and shared values of the organization.
Companies that build their own models and external consultants who build models use a variety of formats. Effective models are written in a way to be easily understood by all users, in language that is used by the organization.
Most models developed by Workitect consultants include these sections:
Overview of the Competencies by Cluster
Definition and Behavioral Indicators of each Competency
Overview of Most Important Responsibilities
Major Responsibilities and Performance Measures
Options
Links between Responsibilities and Competencies
Technical and Knowledge Requirements
Future Scan – Potential Changes Affecting the Job in the Future
Recommendations on ensuring that incumbents have each competency, through selection, development, and/or training
This is an example of an Overview of the Competencies by Cluster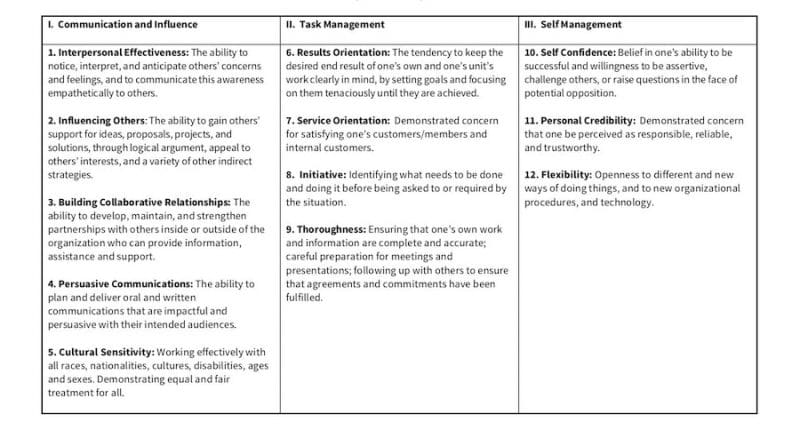 EXAMPLES of CUSTOMIZED COMPETENCY MODELS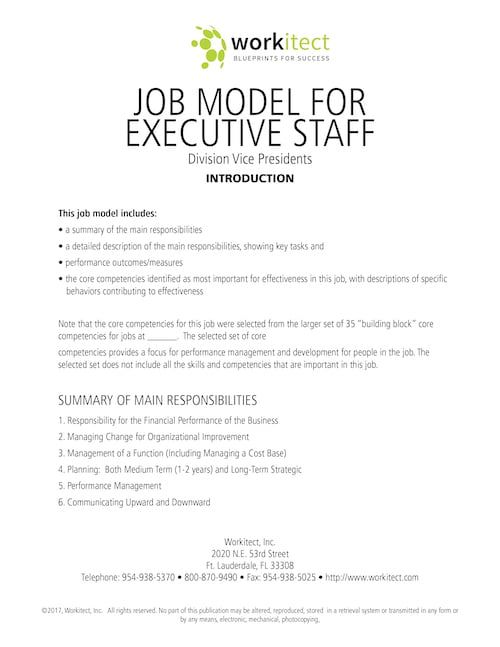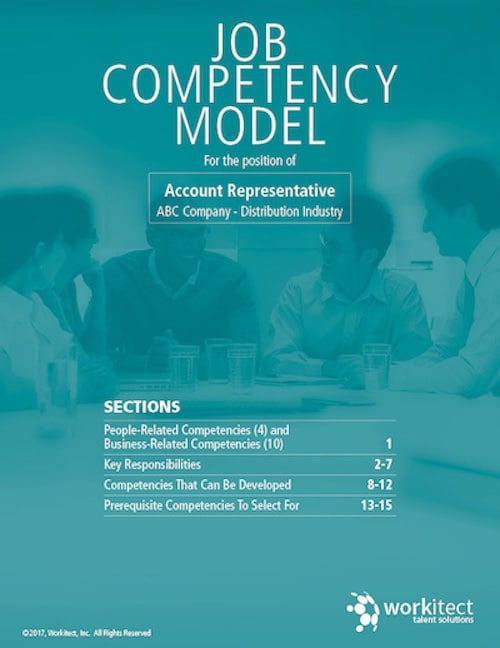 OTHER JOBS
RELATED WORKITECT WEB PAGE
Build a Basic Competency Model Instruction
Read more about competencies and competency models. Contact Workitect for help in building competency models tailored to an organization.

To learn more about our products and services, and how competencies and competency models can help your organization, call 800-870-9490, email edward.cripe@workitect.com
or use the contact form at  Workitect.
©️2019, Workitect, Inc.