Innovative Approaches to Building Technical and Non-Technical Competency Models
Schedule An Onsite Workshop Tailored To Your Organization's Needs
"Workitect Is An Excellent Leader In Competency Modeling. The Instructors Are Very Knowledgeable And Skillful At Teaching The Modeling Process, As Well As How Important They Are For Organizations To Move Forward." Amy Sicken, Human Capital Analyst, Army, PEO/GCS
Attend this 2-day interactive workshop and learn how to:
Identify and include technical competencies in job competency models for professional, technical, or functional positions.
Apply model-building approaches to special situations not covered by normal methods.
Build models and a talent management process that align with the organization's culture and strategy, and contribute significantly to achievement of it's business goals.
Who Should Attend
People who have attended Workitect's Building Competency Models workshop, or have already built competency models, will benefit the most from attending this program.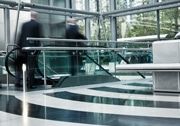 Part 1: Creating Technical Competencies
Most competency models created today require the inclusion of technical, functional, or professional competencies. These competencies are so job-specific that there are no competency dictionaries or libraries from which to draw competency definitions. Day one of this program will teach you how to collect and analyze the data you need to create technical competencies to include in your job competency models. Topics include:
Interviews to clarify the needs of persons who will use the competency models and the technical competencies.
Technical Domain Interviews with subject matter experts to identify and define technical competencies within an organizational unit or population.
Job Analysis Interviews to identify technical requirements of jobs.
Competency Mapping Sessions to determine which technical competencies are needed at different levels in specific jobs.
Planning and implementing a technical competency modeling project.
Part 2: Innovative Approaches To Model Building
Alternative architectures for competency models that will meet the needs of those who will use the competency models.
Competency levels – leveling leading to hybrids, e.g. one-size-fits-all with levels. Presenting a model as a hierarchy of skill areas.
Separating a set of foundational competencies that should normally be present in someone on entry into a target job.
Ways to manage complexity in competency models.
Global applications.
Innovative applications of competencies in areas such as professional development, curriculum design, and workforce planning.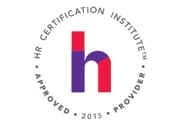 Approved For Credit
This program has been approved for 14 (General) recertification credit hours toward PHR, SPHR and GPHR recertification through the HR Certification Institute.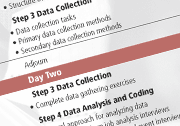 Improve each person's performance in terms of their position-specific competencies, and the organization's overall performance against those competencies, through feedback, coaching and training.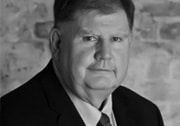 Richard Gerlach
Senior Consultant with thirty years of experience in management and executive development, training, human resources, and organization development. Formerly, held senior leadership positions with Ryder System, Inc. (Group Director-Organization Effectiveness and Human Resource Development), Pabst Brewing Company and Ryan Homes, Inc. Has extensive experience in developing competency based performance management, selection, assessment and management development processes. Is the lead instructor for Workitect's Building Competency Models workshop. Master's Degree in Management from the University of Southern California and Bachelor's Degree in Finance from Western Michigan University.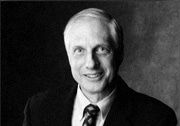 Dr. Richard Mansfield
Senior Consultant with expertise in competency based job analysis, skills assessment, management development, selection, survey design and course development.  Formerly was Director of Research for McBer & Company / Hay Group, Vice President of The Altwell Group, and Chairperson, Educational Psychology for Temple University. Ed.D degree in Human Development and A.B. degree in Social Relations from Harvard University. Co-authored the book "The Psychology of Creativity and Discovery" and has published numerous articles.
What Our Customers Say
---
"In an environment where everyone is quick to tell you the value of competency models, Workitect is one of the few organizations that actually teach a repeatable process for building customized models."
"My organization uses the Workitect methodology for writing competency models because it's structured enough to give us direction, but the many tools provided also allow for flexibility. The models we designed using the Workitect approach helped our company revamp our entire performance development process. "
"Workitect brought a significant amount of practical expertise in Competency Model design to the table. This helped us decide on what the best approach would be early into the project, given our particular corporate culture and context. Workitect was able to present alternatives that felt right for us, without feeling like we were getting 'off the shelf' products."